RF Code announced today the release of the new M174 active tag, which is much smaller than its predecessor.
My customers love the automation of active RFID as it completely removes the human factor. However, the tag size has been an issue.  The RF Code tags are smaller than most, but they do still stick out in front of your data center assets, which isn't a deal breaker, but not exactly ideal either.
I'm excited to get my hands on this little guy.  Good work, RF Code, for getting your tags smaller and smaller.  Keep it up.
---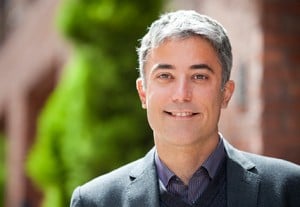 Author: Tom Watson
Tom Watson is AMI's President and CEO. He began his career in high tech in 1996, as a software engineer for his own software company. After a subsequent stint at IT Asset Management firm Micropath as senior architect for that company's asset tracking system, he founded AMI to develop hardware asset tracking technology solutions for enterprise IT Asset Management customers.