High volume scanning environments like receiving docks, data centers and warehouses, require ergonomic, high-performance scanning.  AssetTrack® 4  IT asset tracking software supports a range of dedicated barcode-enabled devices in numerous form factors.
High-performance scanning empowers fast work
Rapid location audits in warehouse, data centers and field locations to find and fix data errors and identify missing assets
Ergonomic form factors minimize fatigue
Rugged designs withstand harsh environments
Rugged Handheld Barcode Devices
AssetTrack supports pistol-grip handheld devices for use cases requiring hundreds of barcode scans, such as the Zebra MC series mobile computers. AMI is an authorized Zebra reseller and will recommend and source dedicated scanning hardware as part of our solution.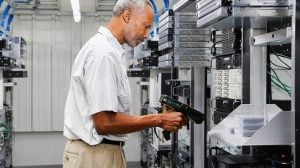 Handheld RFID Readers
AssetTrack supports RFID-enabled handheld readers such as the Zebra MC9100 series, enabling rapid receiving, inventories and audits. RFID-enabled devices capture assets within a configurable range, allowing users to capture a large number of assets in seconds.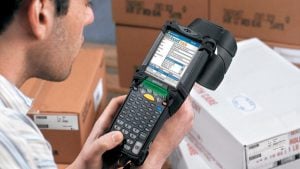 Camera Barcode Scanning
AssetTrack 4 mobile apps on modern device platforms including iOS, Android, Blackberry 10 and Windows Phone 8.1 support camera based barcode scanning. Camera scanning is useful for field technicians scanning asset tags without the need to carry additional scanning hardware.
AMI solution experts will recommend tags that are more easily scanned using cameras as part of our implementation services.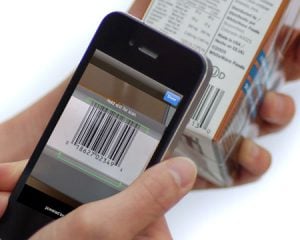 Bluetooth & USB Barcode Scanners
AssetTrack 4 supports all Bluetooth and USB barcode scanning devices which provide high performance scanning to AssetTrack 4 mobile apps. AMI recommends devices such as the Socket Mobile Series 7 Bluetooth scanners with laser and imager configurations.
See Socket Mobile series 7 Bluetooth barcode scanners for more information.