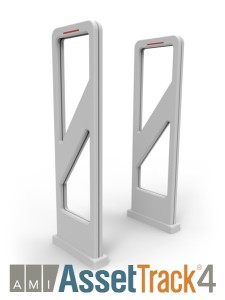 AssetTrack® 4 enables enterprises to integrate fixed-position or "doorway" RFID readers for automatic asset tracking.  With fixed-position RFID, the asset repository is updated in real-time as assets move through a fixed RFID portal.
There are many considerations that need to be addressed before embarking on an RFID project.  AMI solution consultants provide the assistance needed to help you make informed decisions when planning to implement RFID.
RFID Readers
AssetTrack® 4 supports numerous RFID reader and antenna configurations available, and AMI solution experts will assist in selecting the right hardware for your environment.  Reader and antenna configuration must be implemented correctly in order to ensure maximum read rates.  Factors affecting reader and antenna placement include tag types, asset material, environment RF interference, required read range and asset density.
It is essential that your environment is analyzed by an RFID solution expert to ensure the correct tags and reader hardware is selected.  Furthermore, AMI solution consultants can assist in aesthetic design to ensure a pleasing look for installed RFID hardware.
RFID Tags
AssetTrack® 4 supports all passive GEN2 RFID tags.  We partner with RFID tag manufacturers such as Omni-ID and Confidex to provide our customers with a wide range of tag options that are designed specifically for the assets being tracked, the required read range and tailored to the specific environment.
AMI solution experts will recommend the correct tags for your assets, environment and RFID read range requirements.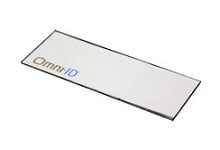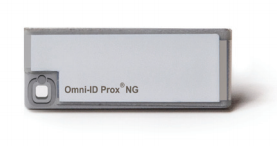 RFID Reader Enclosures
Most customers don't consider the aesthetics of RFID prior to implementation.  AMI solution consultants provide recommendations through partnerships with companies like Jamison RFID for attractive and sleek enclosures which hide RFID hardware to create a clean look without sacrificing RFID reader performance.