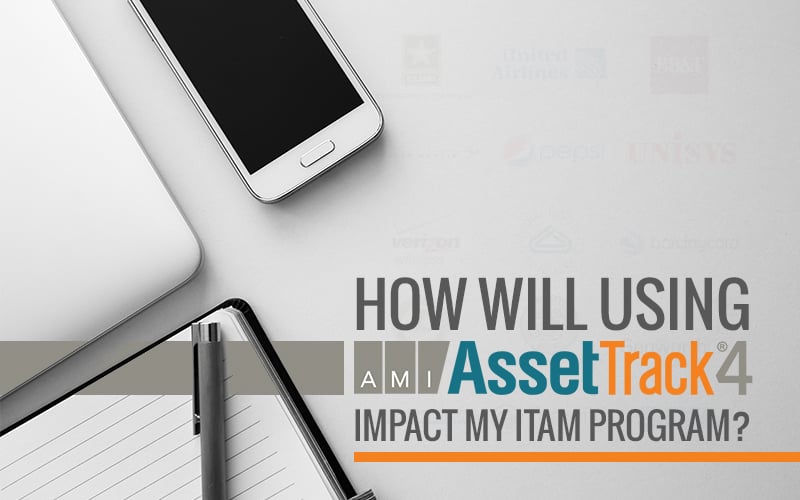 Because your ITAM program might be in various phases of maturity, the impact of AssetTrack often varies based on the company size, market, workflow, and "buy-in" based on the leadership's commitment to change the ITAM workflow. One thing we can promise is that with good data you can now make great decisions regarding future purchases towards IT assets.
We just completed a survey across our vast customer based regarding the impact of AssetTrack on their asset management program. Here are some of the conclusions from this survey:
Customer-Reported Reasons for Purchasing AssetTrack
Poor data where the variation of expected assets vs found assets was roughly 30% when audits were performed.
Dependence on expensive, rugged scanners left us unable to track assets in all environments.
We needed a database with analytics, to be able to be "in touch" with the asset throughout its lifecycle.
Customer-Reported Results of using AssetTrack
We reduced our audit error amount (Rogue asset percent) by 82% allowing us to make better decisions and reduce spending.
We have saved over $2.5 Million dollars in the last 6 years using AssetTrack.
We likely have saved an average of 1500 hours annually scanning multiple warehouses and formerly ending up with bad data. Time is saved and we now can trust our results!
Some Direct Statements From Our Customers
(where we help manage from 2,000 assets to 1 Million):
AssetTrack allows me to access my data in the field quickly and easily.
Supported the first comprehensive warehouse inventory in many years. Revealed the need for professionally managed stock, consumable, and serialized IT equipment inventories. Supported compliance with auditor required inventory and valuation. Facilitated the charge back procedure when providing supplies to many departments within the City of San Francisco. Provided realistic physical space and item organization for the relocation of the entire warehouse.
The tool is so very adaptable and scalable in today's modern and ever changing environments. The support and professional directing is always second to none.
AssetTrack if implemented correctly with business rules and as support to process automation, can be quite effective in overall financial and operational management of a company's assets. It should be an integral part of any asset and configuration management solution.
AssetTrack has enabled our organization to better track our assets with more consistency and accuracy than ever. The AMI AssetTrack system is highly customizable to work with just about every COTS IT Asset management system as well with home-grown system. The support from AMI for their product is second to none. AMI stands by their products and understands the urgency of down-time.