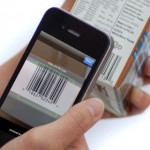 AssetTrack® provides field users with the tools needed to quickly and accurately update asset information as assets are installed, moved, added and changed (IMAC) throughout the enterprise. Using any device with barcode scanning support, technicians can change assignment, location and status of one or more assets in seconds. This ensures asset databases are maintained in real-time as incidents and work orders are closed.
The importance of the IMAC process spans all IT Asset Management goals:
For compliance, track the person associated with all assets to enforce accountability.
For security, track hard drives and computers that store sensitive information.
For availability, know who has what so you can maintain replacement stock and prevent service outages.
For savings, know what's coming due for warranty so you can replace it, preserving evergreen warranty status. It's much more expensive to fix items with expired warranties.
Linking ITSM and ITAM into a single process
Getting field services to track assets is essential to maintaining hardware asset data accuracy.  However, since field services isn't managed on data quality, this often poses challenges to adopting your asset tracking process.
AMI AssetTrack® enables asset managers to enforce asset tracking as field services closes tickets.  By defining mobile ITSM forms that require an asset scan to close a ticket, field can't meet their SLAs without also providing asset information.
This enforcement of asset tracking process by field services personnel enabled by AssetTrack ensures that asset data is maintained by your most active people.