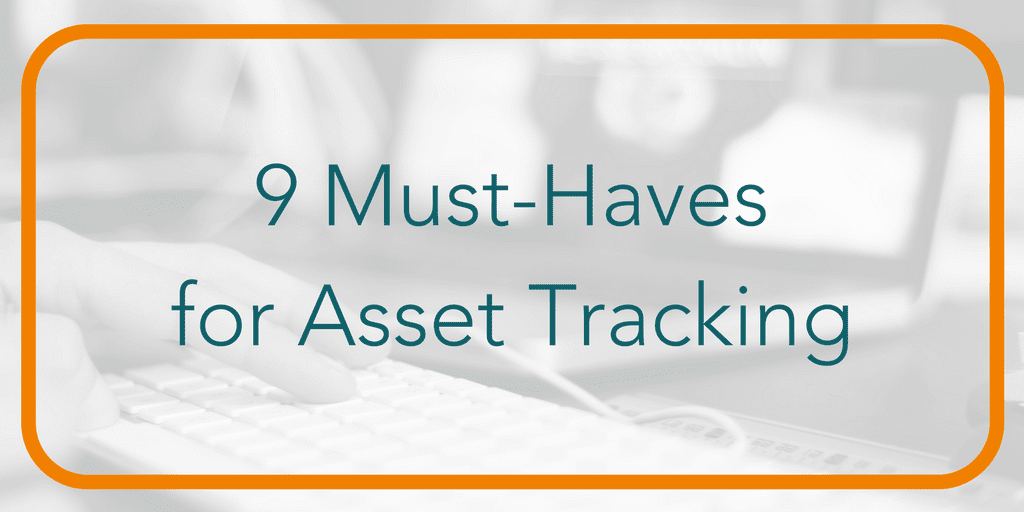 9 Must-Haves for Asset Tracking
A lack of efficient asset tracking results in poor quality asset data, limiting your ability to make cost-saving decisions, increases your risk, and degrades confidence in your IT Asset Management (ITAM) program as a whole.
Common indicators your current asset tracking system isn't optimal:
When items are purchased and received – model numbers don't match the invoice, and/or they are not checked in correctly.
When a service ticket demands the retirement of an asset, the asset is removed physically but still remains in the asset inventory.
When an employee leaves, their equipment is rarely returned back to usable inventory for re-deployment.
When assets are disposed, there is unclear/improper chain of custody tracking – putting the organization at severe risk of regulatory penalties and loss of sensitive data.
With an organized asset tracking process as part of your ITAM program – your organization can receive, track, audit and dispose with confidence.
Consider the following 9 points when evaluating your asset tracking practices:
Can you seamlessly run reports to respond to internal or external hardware audit requests? This will allow for monitoring of the asset management lifecycle activity to identify areas of poor process adoption and data quality. Any lack of confidence in inventory data leads to costly wall-to-wall inventory and data reconciliation activities and often leads to failed audit compliance.
Are you able to easily reconcile deployed asset inventory against the fixed asset registry? Financial compliance mandates, including Sarbanes Oxley, require accurate controls over the management of fixed assets. Misalignment of configuration, asset and fixed asset databases is a compliance nightmare, and also generates expensive and unnecessary inventory and reconciliation work.
Do you employ an automated, dynamic process to comprehensively identify all physical assets currently available? Reports cannot be generated without significant human overhead to avoid unnecessary purchases. This makes it impossible to ensure required assets are available to the business at minimal cost.
Can you systematically maintain chain of custody of assets through entire asset lifecycle? For compliance purposes, you need to maintain an audit trail of location, assignment, and status of asset from discovery to disposal. Without this accurate information, your organization is at an increased risk of litigation due to inappropriate disposal methods and lack of ability to validate that the disposed products were outside your chain of command. This also increases the need for formal scheduled human audits.
Are you able to identify hardware maintenance volume needs based on deployment information? Without this information, you cannot negotiate service contracts tailored precisely to your needs. This often results in increased spending and risks of inadequate coverage for your asset base.
Can you access to a single register of all IT hardware owned by the company, across the global footprint, and viewable by product category, lifecycle category, and geographic location? Since your shareholders, financiers (The bank) and government regulators often demand this type of information to align with their ownership and parallel risk, you need a system that will provide this map of assets immediately with little additional overhead. In addition, if you are a public company, you will not be able to adequately satisfy asset management control requirements mandated by Sarbanes Oxley.
Are you able to identify all deployed assets reaching end of vendor support life? Without this information, you cannot terminate support contracts in a timely manner and avoid overpaying for support that is no longer needed. The lack of access to this information also prevents the planning of refreshes that will ensure Evergreen status where all assets are covered under warranty, and for end of life actions such as recycling or disposal.
Do you reclaim equipment when employees leave the organization or transfers to another function? Without the ability to adequately manage the repurposing and reuse of recovered equipment, costs are driven up due to unnecessary purchases.
Are you focused on minimizing risk associated with the loss of sensitive data? Since you have a better understanding of where your equipment is, your asset tracking program should empower the creation and enforcement of policies and safeguards to minimize data security breaches.
Contact AMI to learn more about ways to improve and implement a hardware asset tracking strategy.
About Asset Management International
Established in 2003, Asset Management International (AMI) provides barcode and RFID asset tracking solutions that help companies receive, track, audit, and report on assets to make informed decisions with confidence. AMI's flagship product, AssetTrack, uses cutting-edge data capture and reconciliation technology to maintain accurate asset data organization-wide. AssetTrack is used as a stand-alone comprehensive IT asset management solution as well as alongside industry leading vendors including ServiceNow, Hewlett Packard Enterprise, and Computer Associates. Headquartered in Seattle, Washington, AMI serves enterprise clients throughout the world including United States, Canada, United Kingdom and Australia. Visit www.amitracks.com for more information.
Connect with AMI:
Like us on Facebook
Follow us on Twitter
Follow us on LinkedIn
Copyright © 2017, AMI. All rights reserved.