Seattle-based AMI provides barcode and RFID asset tracking solutions that help companies receive, track, audit, and report on assets to make informed decisions with confidence.
Thomas Watson: President & CEO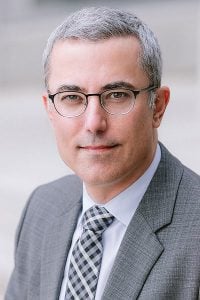 Tom Watson began his career as a software developer with multiple technology startups in the nineties, eventually becoming the senior architect for Micropath's asset inventory software. While at Micropath, Tom realized that most large companies had a real hard time keeping track of things, hence the need to do regular inventories.
Tom founded AMI in 2003 to empower enterprises to track and manage large amounts of hardware on their own. Since its founding, AMI has become the industry leader in hardware asset management solutions, servicing the largest enterprises in the world. Tom graduated from the University of Washington & plays soccer, guitar, and is the lead vocalist and songwriter for Seattle band, Crown Hill.
Our History
AMI was founded to give companies everything needed to accurately track their hardware. At that time, nothing in the market combined scanning technologies, reconciliation tools, integration frameworks and business process expertise into a comprehensive solution that truly focused on maintaining accurate asset data.
Entering the market in 2003 with cutting-edge data capture and reconciliation tools, AMI focused on forming strong relationships with our customers by listening to their real-world business problems, and creating world-class processes and technology to address them. Our commitment to quality and innovation has resulted in steady growth and a large roster of satisfied customers in both the private and government sectors.
Today, AMI works with our customers as a trusted partner to create the best asset tracking solutions available, based on our proven processes and our flagship product, AssetTrack®.
Partnerships
AMI values its strong partnerships with the following IT Asset Management (ITAM) software providers and professional associations.