AMI partners with RF Code to promote the use of active RFID
Asset Management International (AMI), an industry leader in IT asset management, has announced a partnership with RF Code™, pioneer in the use of active Radio Frequency Identification (RFID). The partnership allows AMI to now offer the full gamut of available asset tracking options, thereby ensuring each client enjoys the full benefits of a solution crafted specifically to their individuals requirements.
The partnership reflects the benefits associated with the recent dramatic cost reduction in the manufacture and deployment of active RFID technology. Typically, enterprises have utilized a combination of bar code and passive RFID to track assets. Active RFID, while always acknowledged for its exceptional accuracy of tracking hardware even to the rack level, has been prohibitively expensive, its benefits offset by too gradual a return on investment.
AMI's AssetTrack, which features exceptionally comprehensive and easy-to-use capture and reporting solutions, was designed from inception to integrate seamlessly with any automated data capture technology (barcode, passive and active RFID). However, cost considerations have compelled most users of AssetTrack to limit their use of active RFID. That's now changing.
"I've wanted to offer active RFID as an option to AMI customer for a long time," says AMI President and CEO Tom Watson. "But the options we investigated in the past were complicated and far too expensive to be justified via a business case. Then I had the opportunity to try RF Code and I was blown away by how easy it is to set up, how well it works and how reasonable is the price. I'm very excited to offer this our clients wishing to solve asset tracking once and for all."
AMI's partnership represents a joint effort by the companies to promote ITAM solutions that use the full range of data capture options.
---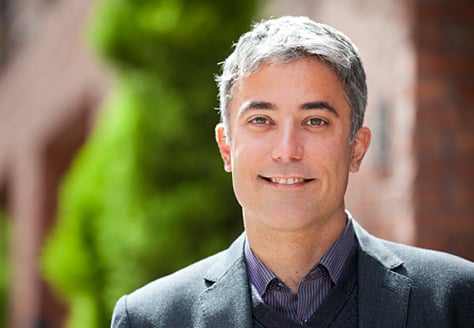 Author: Tom Watson
Tom Watson is AMI's President and CEO. He began his career in high tech in 1996, as a software engineer for his own software company. After a subsequent stint at IT Asset Management firm Micropath as senior architect for that company's asset tracking system, he founded AMI to develop hardware asset tracking technology solutions for enterprise IT Asset Management customers.