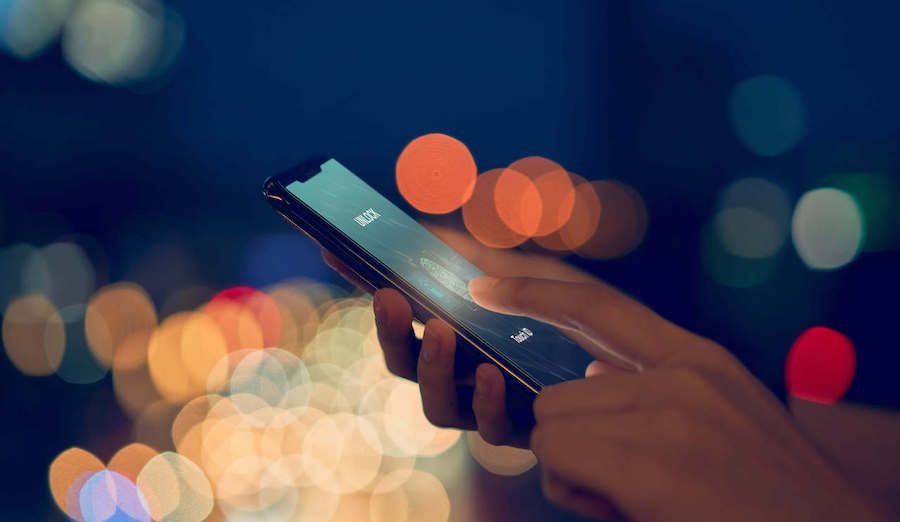 Are You Confused About the New ServiceNow Receiving App?
ServiceNow has recently rolled out a smartphone hardware receiving app that is creating some confusion among asset managers on what it does and doesn't do. We've had a number of clients ask about it, and here's what I'm telling them.
First off, you need to keep in mind that the goal of enterprise ITAM is to ensure hardware availability, security and compliance at a reasonable cost. No other option even comes close to AssetTrack in delivering those results.
Far more than a receiving app, AssetTrack provides a full hardware lifecycle management solution. Built in ServiceNow, our software digitally transforms ITAM operations while maintaining complete, current and accurate data. Our out-of-the-box solution is loaded with  easy-to-use and powerful tools, analytics and reporting to drive ITAM best practices. 
ServiceNow alone lacks the complete package to deliver asset management results. The new smartphone receiving app is just that: a single app that's one component of the ITAM process. It's not a solution to ensure compliance and savings. The mobile studio from ServiceNow makes developing ITAM apps easier, but any ITAM program still requires expertise, developers, and ongoing support. Enterprises that pursue a build-it-yourself ITAM model come to realize that the cost is much greater than they expected AND they don't realize the results they are seeking.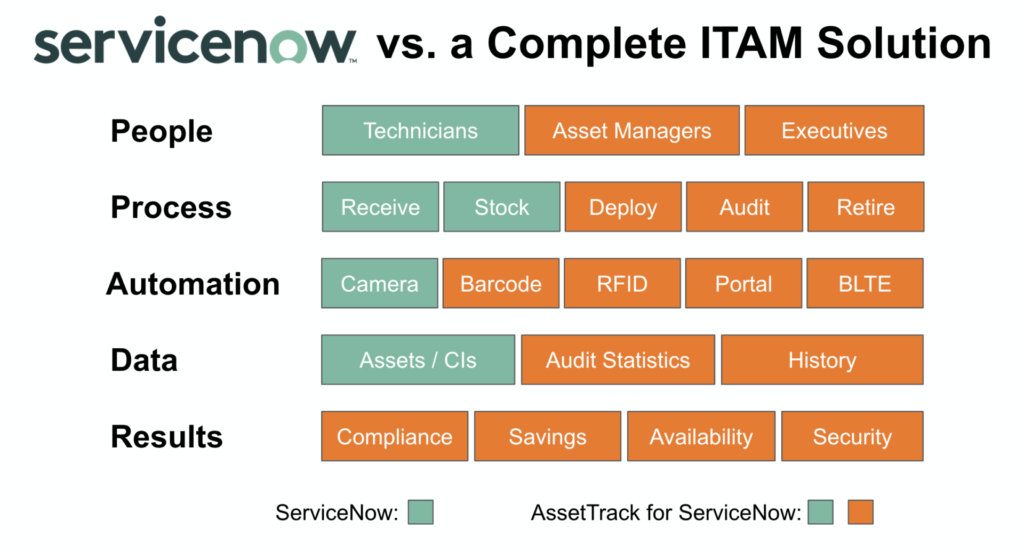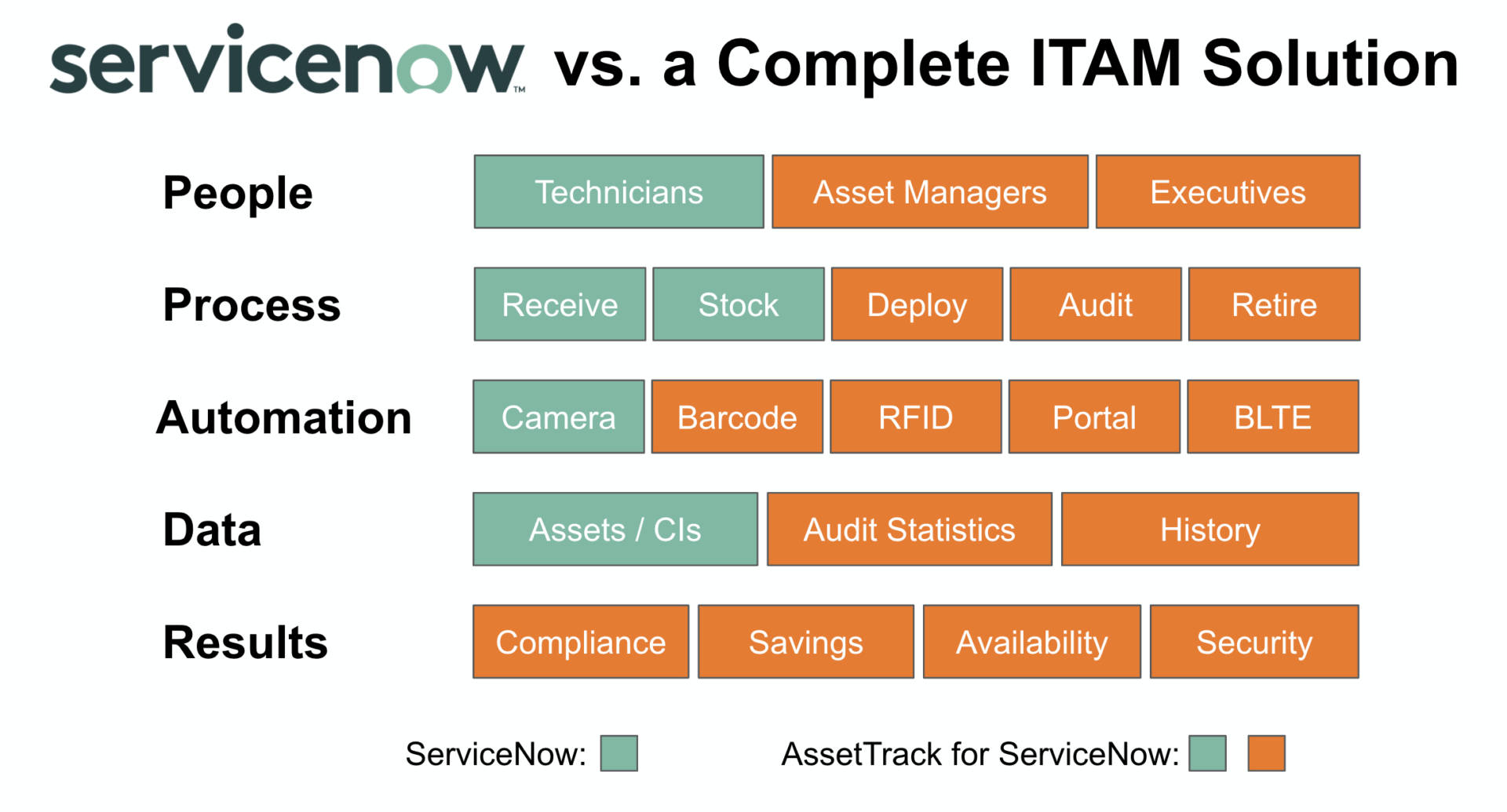 I am proud to say that AssetTrack, built on the ServiceNow platform with our 17 years of experience and knowledge of ITAM best practices, is used successfully by the largest ServiceNow customers in the world. Why? Because AssetTrack is proven to deliver the results they need, time after time.
AssetTrack continues to lead the market with innovative features that deliver results:
END-TO-END LIFECYCLE TRACKING that includes receiving, stocking, deployment, decommissioning, inventories and audits. All are important steps for keeping data current and hardware secure and compliant throughout the lifecycle. ServiceNow's smartphone app only tracks receiving, which is inadequate for a quality ITAM program.
HIGH-PERFORMANCE, INTELLIGENT TOOLS that support all barcode and RFID scanning technology formanaging large hardware volumes, plus pattern recognition to distinguish among tags and model numbers and catch duplicates for fast and reliable data capture. AssetTrack corrects for mistakes made by busy humans, mis-scans and duplicate scans.Scanning that relies on a smartphone camera is simply not efficient or effective for high volumes. As a result, field technicians won't embrace this slow, imprecise receiving option and you won't get the data you need, turning what might seem like a cheap alternative into a more expensive and ineffective option in the long run.
TEAM SCANNING that allows multiple people to simultaneously audit IT equipment, making the process faster and easier for verifying and reconciling inventory in stockrooms, warehouses, data centers, and office campuses. With this more manageable approach, ITAM operations can improve their data accuracy and processes with each audit.
AUDIT TOOLS that are powerful solutions for asset managers to configure audits, multi-user scanning, error reporting and accuracy tracking to find and fix errors and report on data accuracy over time. They are instrumental for proving data is accurate and identifying processes that are breaking down before they get audited.
HISTORY, LOGS AND ANALYTICS captured throughout the lifecycle to produce meaningful insight in the useful life of assets for better planning, forecasting, budgeting and overall decision-making.
CONTINUOUS IMPROVEMENT TOOLS that deliver true digital transformation with analysis of lifecycle processes that shine a light on sources of data errors, process breakdowns and root-cause identification, driving data quality and accuracy to levels needed by mature organizations.
POWERFUL DASHBOARDS to find meaningful results from ServiceNow hardware lifecycle data, including audit accuracy trends, useful life and stock requirement planning, disposal exceptions, missing assets and user activity history.
AssetTrack vs. ServiceNow Hardware Asset Management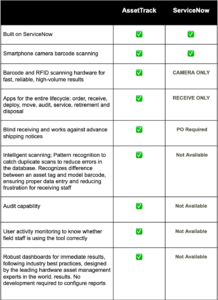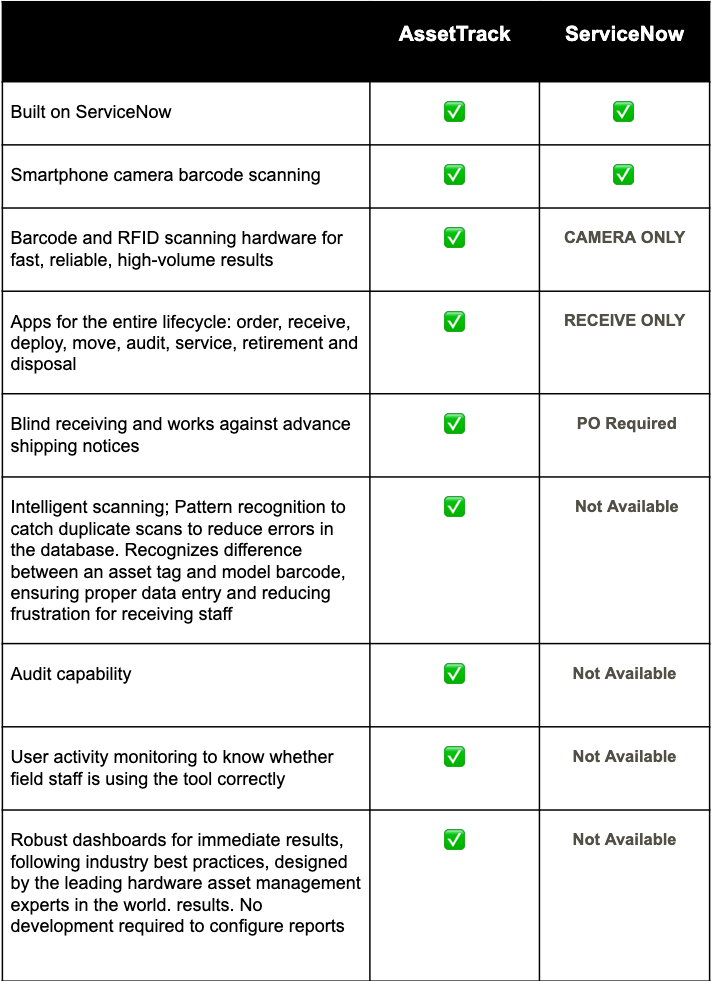 In summary, ServiceNow's new receiving app may be adequate for small to mid-sized organizations, but it lacks the capability to serve large enterprises.  AssetTrack is designed for the large enterprise that expects more and demands results.
I would love to get your feedback, please leave a note.