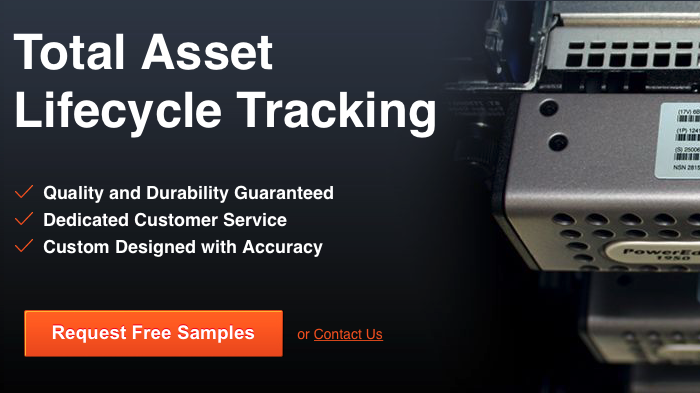 AssetTrack Named One of 50 Best Asset Management Software Tools
SEATTLE, October 15, 2020—AMI, the world leader in RFID and barcode IT asset management (ITAM) software, has been named one of the 50 Best Asset Management Software Tools.
Camcode, a top global company in the design and manufacture of barcode tags for asset lifecycle tracking, "put together this list of 50 leading tools that can help you gain more control over your equipment and facilities," the company announced. "Implementing the right asset management software tools can have a significant impact on any operation in terms of cost savings and efficiency."
"We are honored that Camcode included AssetTrack among the top-performing ITAM solutions," said Thomas Watson, AMI founder and chief executive. "AssetTrack serves as powerful cloud-based ITAM control system, tracking hardware at every step of the lifecycle. Our control system ensures data accuracy, compliance, security and cost containment while our analytics provide vital feedback and insights to drive strategic improvement."
In selecting AssetTrack as a top ITAM solution, Camcode highlighted such important features and benefits as:
Complete set of tools for managing the complete asset lifecycle
"Track, observe and act" design, making it a closed-loop control system for continuous improvement
High security framework built in ServiceNow
Real-time data
Intuitive interface
Completely digital system
Flexibility, supporting both barcode and RFID tags and readers
Capability for managing regulatory, corporate and vendor audits
"AMI is focused on solving client pain points, so we are continually improving and adding features to AssetTrack for ServiceNow™," said Watson. "We've recently become the first ITAM tracking software to introduce multi-user audits to accelerate and simplify physical asset inventories. We will soon roll out even more robust analytics and new capabilities to track work-from-home IT equipment."
For more information about AssetTrack for ServiceNow, please check out our demo or contact us at sales@amitracks.com also offers a 30-day free trial.
About AMI
AMI is a world leader and innovator in IT asset management (ITAM) software, giving global enterprises unmatched control and information to improve decision making and reduce costs throughout the hardware lifecycle. AMI digitally transforms IT asset management with AssetTrack®, the leading ITAM control system for ServiceNow, which offers versatile barcode and RFID scanning capabilities to automate, simplify and accelerate the accurate collection, management and analysis of hardware data. AMI develops ITAM software that works better than anything else in the marketplace: It's easy to use in the field, customized to client needs