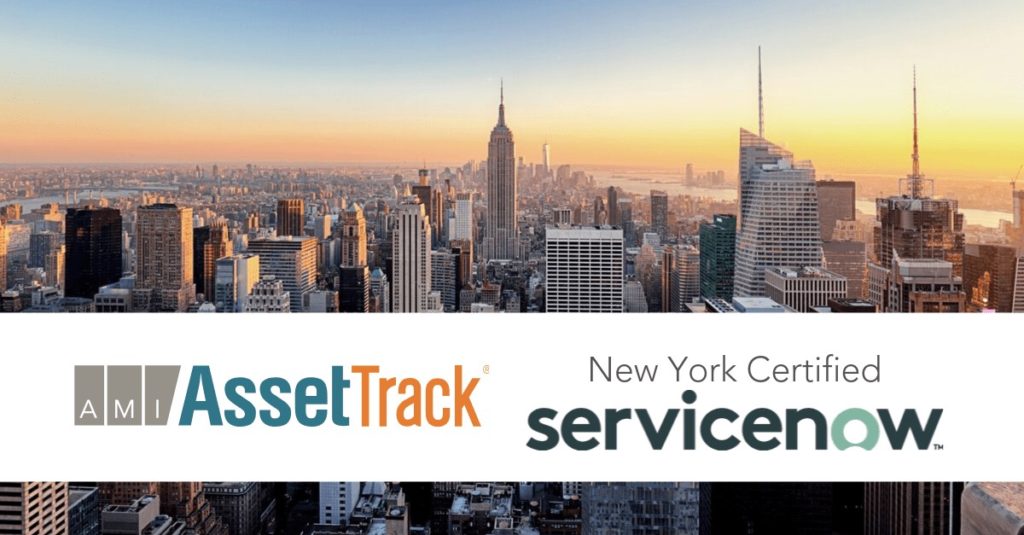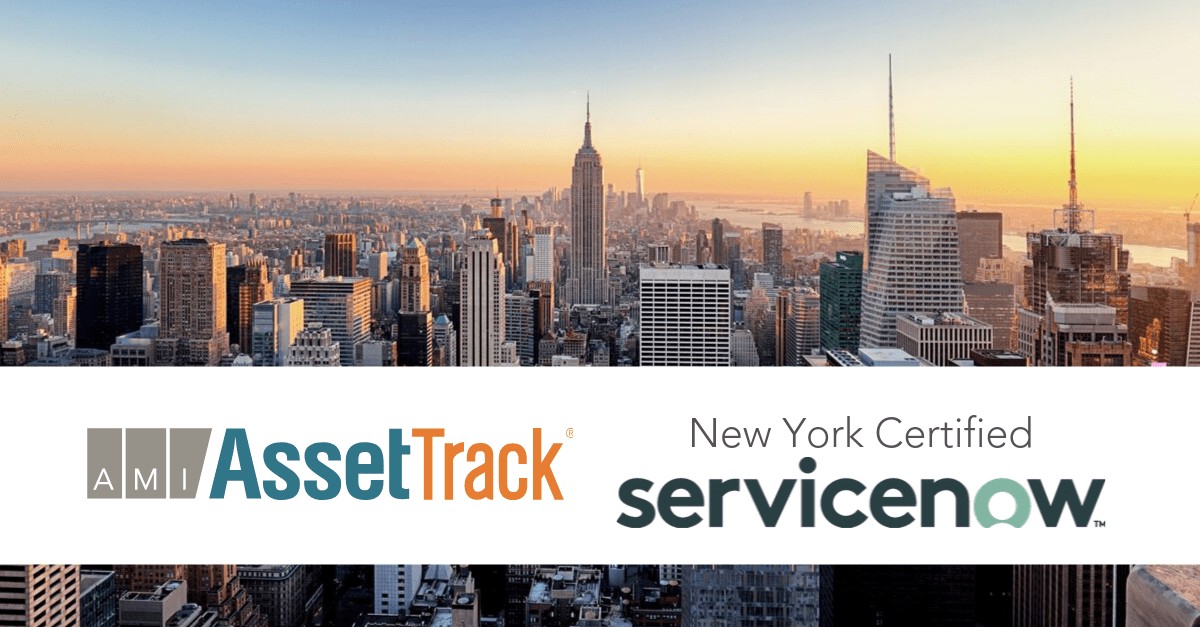 AssetTrack® for ServiceNow is New York Certified
AssetTrack® for ServiceNow is New York Certified
New York is the latest release of the ServiceNow application and was first made available in September of 2019. More information about the ServiceNow Madrid release can be found here.
AssetTrack for ServiceNow, the only native ServiceNow certified platform application for barcode & RFID asset tracking, is now New York Certified.
AssetTrack is the #1 Ranked Paid App for Hardware Asset Tracking in ServiceNow
100% developed in the ServiceNow platform and requiring no external servers, platforms, or services – AssetTrack for ServiceNow helps organizations around the world maintain 99%+ accurate hardware asset data.
AssetTrack streamlines receive, track, audit and disposal processes so you can confidently respond to audits, avoid financial penalties, minimize risk, save money and make important decisions quickly.
About Asset Management International
Established in 2003, Asset Management International (AMI) provides barcode and RFID asset tracking solutions that help companies receive, track, audit, and report on assets to make informed decisions with confidence. AMI's flagship product, AssetTrack, uses cutting-edge data capture and reconciliation technology to maintain accurate asset data organization-wide. AssetTrack is used as a stand-alone comprehensive IT asset management solution as well as alongside industry leading vendors including ServiceNow, Hewlett Packard Enterprise, and Computer Associates. Headquartered in Seattle, Washington, AMI serves enterprise clients throughout the world including United States, Canada, United Kingdom and Australia. Visit www.amitracks.com for more information.
Connect with AMI:
Like us on Facebook
Follow us on Twitter
Follow us on LinkedIn
Copyright © 2019, AMI. All rights reserved.