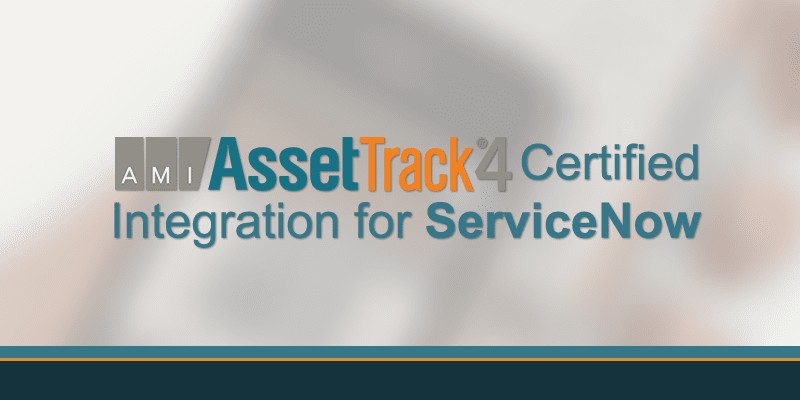 AssetTrack Certified Integration for ServiceNow
If you are in need of a solution for barcode scanning or RFID tracking to help automate your IT asset tracking process within ServiceNow, AMI can help.
AssetTrack® 4 introduces a new certified ServiceNow integration, including support for their most-recent release. With this new AssetTrack® integration, AMI can offer its powerful, enterprise-scalable barcode & RFID asset data capture and reconciliation capabilities to ServiceNow customers.
Updated Integrations for CA and HP ITAM/ITSM Platforms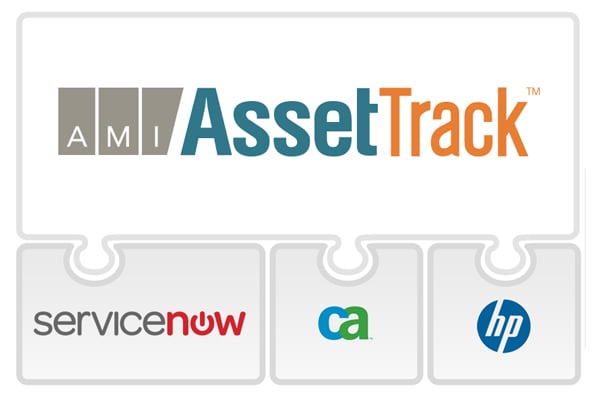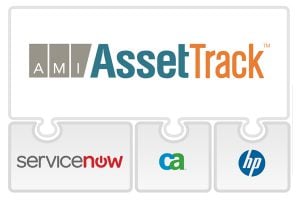 In addition to the new ServiceNow integration, AssetTrack®  includes refinements and bug fixes that strengthen already-existing CA and HP ITAM / ITSM platform integrations, including support for CA IT Asset Manager (previously Asset Portfolio Manager), CA Service Desk, and HP Asset Manager.
We are happy to coordinate a free Proof of Concept trial for 60 days with any of your integrations.
Upcoming Webinar:
Auditing Your Hardware Asset Database

August 26th.
Register Now
How do you know your hardware asset data in your ITAM or CMDB repository is accurate?
People, processes and technology are imperfect. Even with the best designed asset lifecycle tracking solution, assets will slip through the cracks, and database accuracy will degrade over time. As data quality degrades, so does trust in your ITAM solution. You have to audit.
TAKEAWAYS:
Tom Watson, President & CEO of AMI, explains the best practice for organizing and executing a regular hardware location audits across your enterprise. Asset managers will learn how to design and implement their own location audits, including the people, process and technology needed, to ensure hardware asset data is complete, current and accurate.