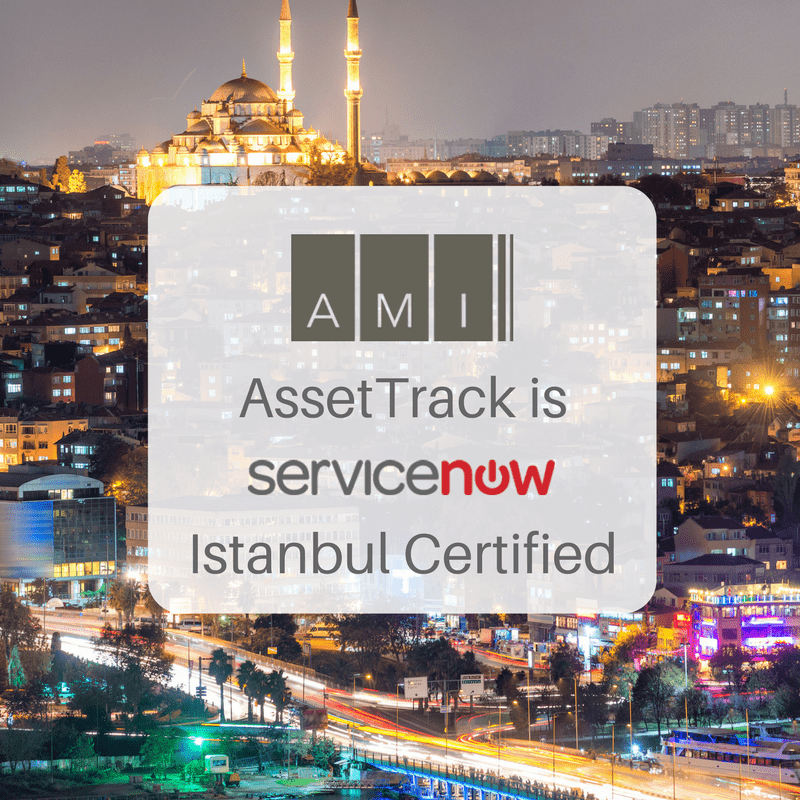 AssetTrack® for ServiceNow is Istanbul Certified
Istanbul is the latest release of the ServiceNow application and was first made available in mid January of 2017. More information about the ServiceNow Istanbul release can be found here.
AssetTrack for ServiceNow, the only native ServiceNow certified platform application for barcode & RFID asset tracking, is now Istanbul Certified.
What's New?
Single Sign-on (SSO) support. AssetTrack works seamlessly with whatever SSO provider you've hooked into ServiceNow.
Optional form designer GUI enabling administrators to customize forms, fields and validation rules.
"Module support" to extend AssetTrack to support facilities, procurement, and custom applications.
100% developed in the ServiceNow platform and requiring no external servers, platforms, or services – AssetTrack for ServiceNow helps organizations around the world maintain 99%+ accurate hardware asset data.
AssetTrack streamlines receive, track, audit and disposal processes so you can confidently respond to audits, avoid financial penalties, minimize risk, save money and make important decisions quickly.
More information about AssetTrack for ServiceNow, including a free trial, can be found here.