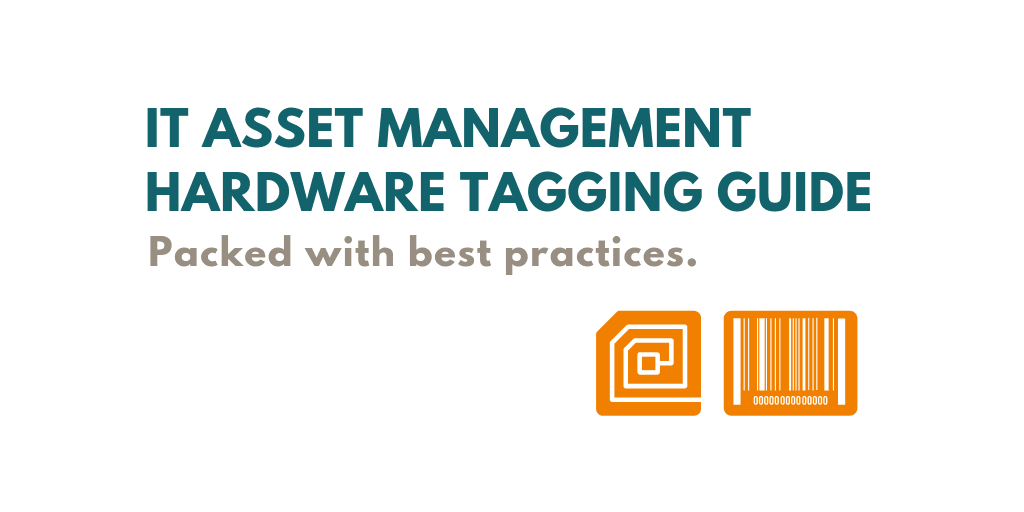 Hardware Asset Management | Barcode and RFID Tagging Best Practices
Hardware Asset tagging recommendations from the experts
The Asset Tagging Guide provides expertise in labeling IT assets for effective hardware asset tracking using barcode & RFID technology. It should be read by anyone who is considering tagging IT assets.
Why asset tagging projects fail
Many companies have tried and failed to tag assets using their own asset tags. Failures stem from poor choice of materials, bad numbering schemes, bad label placement and other factors. This is why so many of our customers have multiple tags on assets, one from each failed asset tagging project.
This document is intended to show the various options that are available for barcode labels, including:
Pros and cons of undertaking a new asset tagging effort
Material/cost choices for the asset tag labels themselves
Designing the numbering scheme for the labels
Label recommendations
Label placement
If you elect to proceed with asset tagging, AMI can assist on designing the labels, supplying them, and maintaining the numbering scheme so that uniqueness is maintained across resupply orders. Regardless of who provides the tags, there are things you should know about them. Read this first before embarking on an asset tagging effort and save yourself valuable time and money.
Download the IT Asset Tagging Guide for free.
About Asset Management International
Established in 2003, Asset Management International (AMI) provides barcode and RFID asset tracking solutions that help companies receive, track, audit, and report on assets to make informed decisions with confidence. AMI's flagship product, AssetTrack, uses cutting-edge data capture and reconciliation technology to maintain accurate asset data organization-wide. AssetTrack is used as a stand-alone comprehensive IT asset management solution as well as alongside industry leading vendors including ServiceNow, Hewlett Packard Enterprise, and Computer Associates. Headquartered in Seattle, Washington, AMI serves enterprise clients throughout the world including United States, Canada, United Kingdom and Australia. Visit www.amitracks.com for more information.
Connect with AMI:
Like us on Facebook
Follow us on Twitter
Follow us on LinkedIn
Copyright © 2019, AMI. All rights reserved.