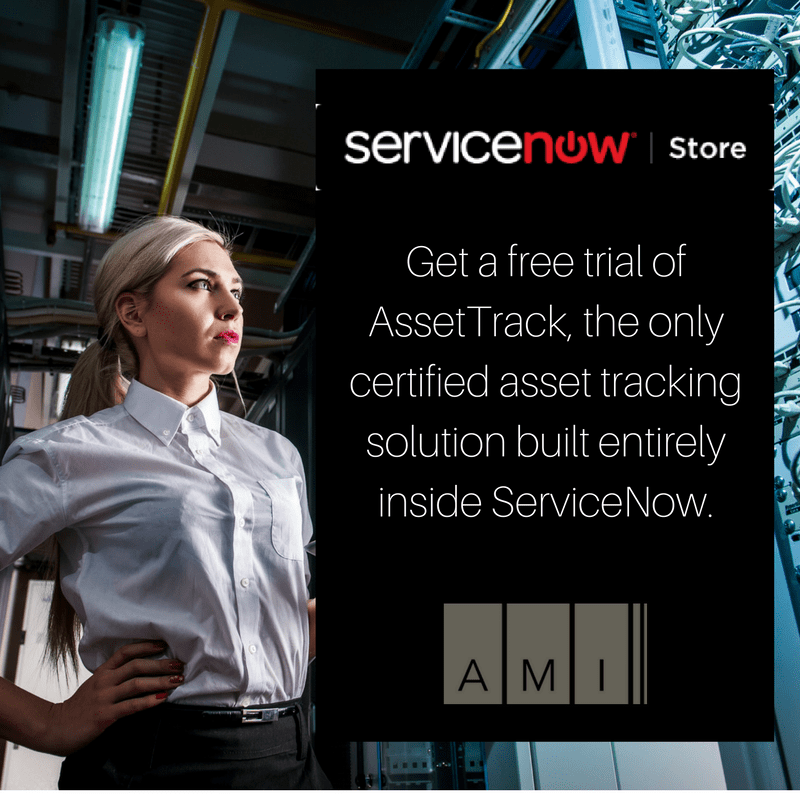 AMI Launches AssetTrack Trial Inside ServiceNow Store
AMI, a leading provider of barcode/RFID asset tracking solutions to enterprise organizations worldwide, is pleased to announce the availability of a trial version of AssetTrack for ServiceNow, accessible now inside the ServiceNow app store.
There are over 200 ready to deploy apps in the ServiceNow Store. All have been certified by ServiceNow to ensure platform compatibility, performance, security and a user experience that ServiceNow customers are familiar with.
The AssetTrack app enables ServiceNow customers to receive, track, audit and retire assets easily. The new trial allows users to take the product for a seven day test drive in a clean ServiceNow sandbox environment.
All ServiceNow customers are encouraged to thoroughly explore the app store and discover the multiple of business challenges that can be solved with certified apps.
Access the 7-day free trial today
When asked about the new AssetTrack trial inside the ServiceNow Store, Thomas Watson, president and CEO of AMI said, "AssetTrack is the only certified asset tracking solution built entirely within the ServiceNow platform. Since there is no external server required to use AssetTrack's core lifecycle tracking functionality, customers get started quickly and rapidly experience value and return on investment. Maintaining complete, current and accurate hardware asset data within ServiceNow has never been easier."
AssetTrack for ServiceNow trial can be found by clicking here —> http://bit.ly/2gMS1US
Connect with AMI socially and stay up to speed on our solutions, asset management best practices, and important ITAM industry happenings.
Like us on Facebook
Follow us on Twitter
Follow us on LinkedIn